The business and the cat-lady behind it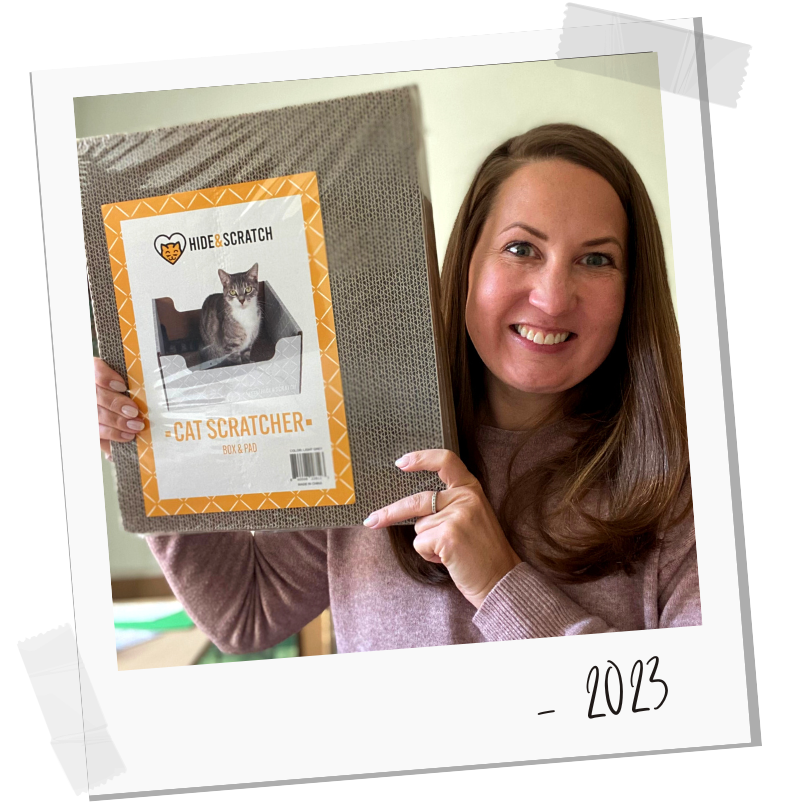 Hi!
I'm Carin – the cat lady behind Hide & Scratch.  And believe it or not, this is a one-cat-lady show!
Hide & Scratch started out as a "fun activity" for me to dabble in the world of ecommerce, but is now pretty much my full-time job and I couldn't be happier! I LOVE solving business problems and figuring out how to automate and optimize things as much as possible (operations management was my favorite class in business school!) and I feel like I finally found my PURR-fect "job" as it doesn't feel like one!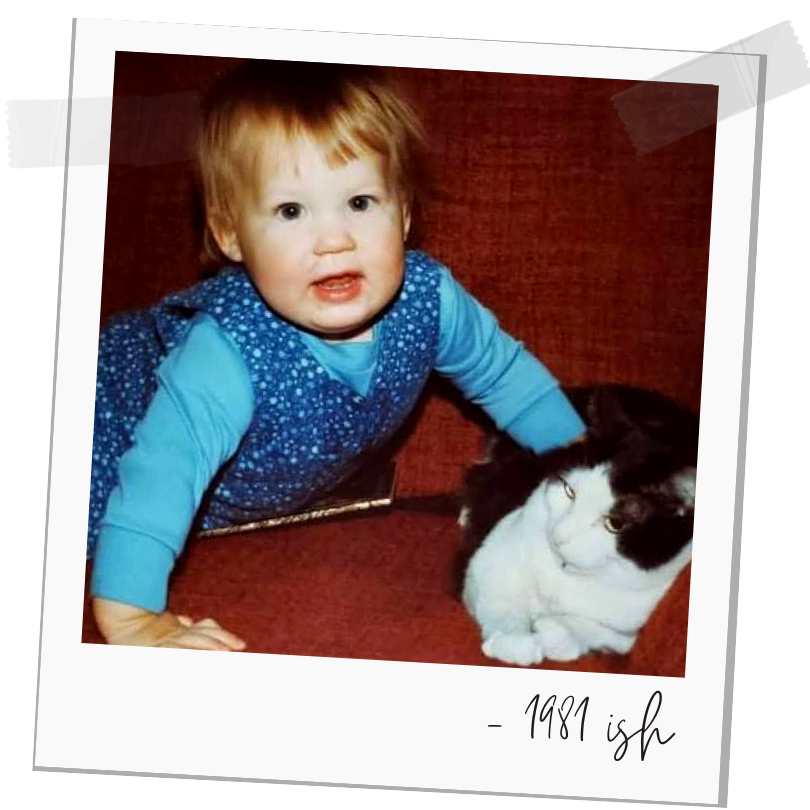 I've been a cat lover my whole life (since well before I was old enough to be considered a cat "lady"!)
Yup, that little butter ball there is me with our cat Herman. I don't think I could even walk yet! (I can't quite believe I'm posting these pics publically...)
My family had cats from the day I was born and during our summer visits to my cousins' farm in Wisconsin, you could reliably find me playing with the barn cats. I was most happy when our visits took place earlier in the summer rather than later because of the much larger volume of (and smaller sized) kittens.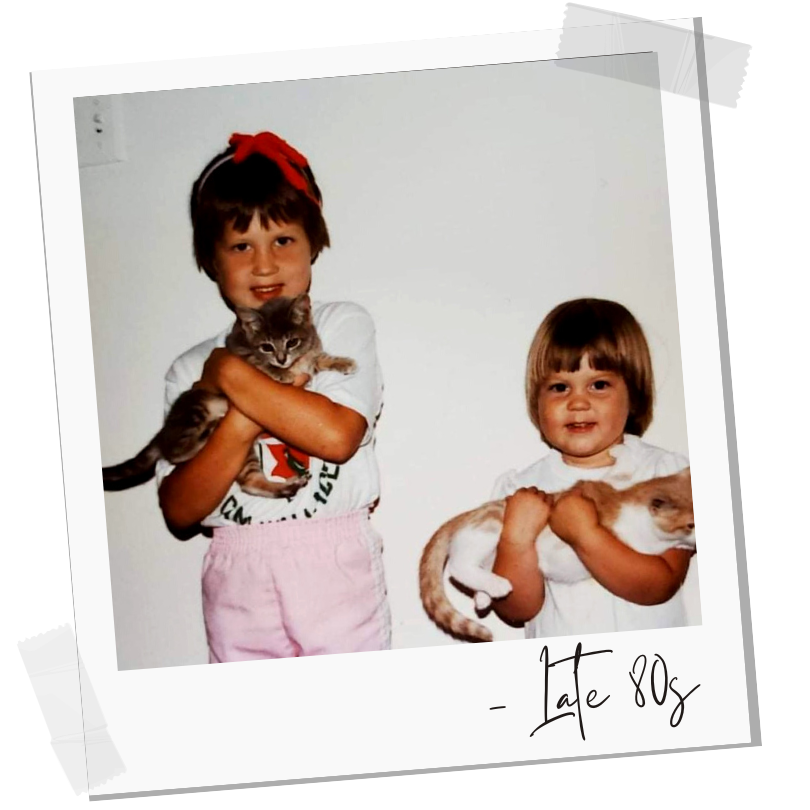 Moving away to college was the first time in my life that I found myself without a cat at the foot of my bed. As soon as I got my first apartment though, my mother and sister helped "Zoe" joined me in my life to make that apartment "home." 
As I got older and started travelling the world, I've found myself unable to walk past a cat without saying hi (and usually snapping a pic) and I'm always delighted when I cross paths with one – I could swear that they sometimes seek me out to make my day!
Check out #carinscatsaroundtheworld on Instagram to "meet" some of the cats that I've met around the world (I started taking pictures of cats LONG before I had a cat business!).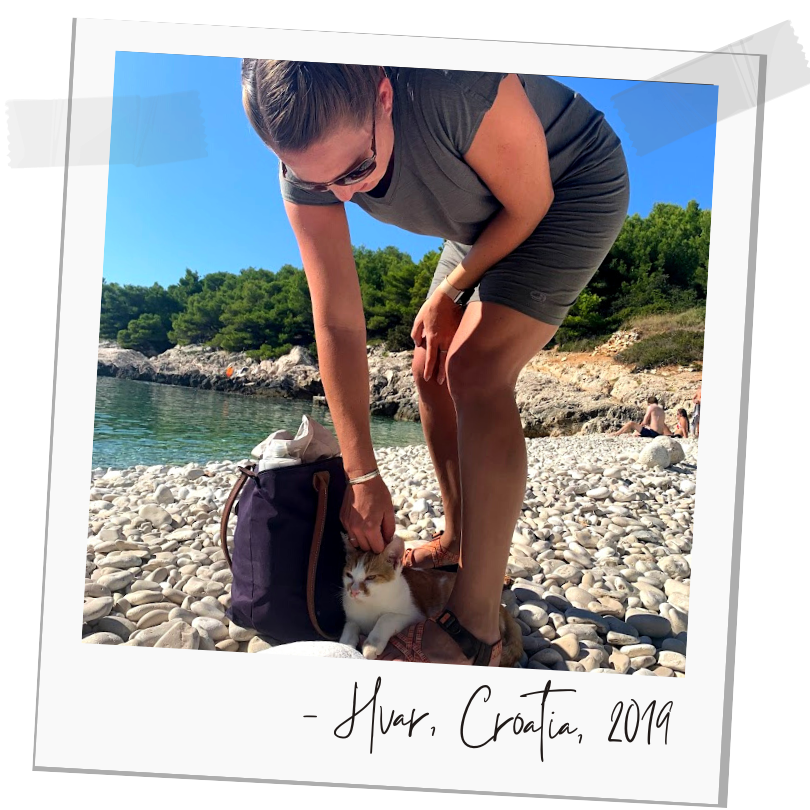 In addition to truly loving running this business and figuring out all the challenges that come along with growing it, there's also the added bonus of being absolutely delighted whenever I see pictures of cats enjoying their Hide & Scratches - you have no idea how much I love waking up each morning to emails of new reviews!
I hope to add your favorite feline to the growing list of cats that love their Hide & Scratch and look forward to seeing pictures of THEM enjoying their boxes!
If you have any feedback, questions, or suggestions, please don't hesitate to drop me a note at carin@hideandscratch.com!